More and more companies are using drones, especially for aerial data capture. Drones, and in particular RFID drone, are of great interest in various fields such as environment, security, surveillance, transports, etc…
2020 has allowed us to identify major trends for drones in 2021.
The RFID drone has proven itself: inventory in port environments, raw materials or first indoor experiments. RFID technology continues to surprise us and will arrive in force in 2021 with new use cases.
We explain it all to you.
The cases of drone applications
1st case of RFID drone applications: Plant monitoring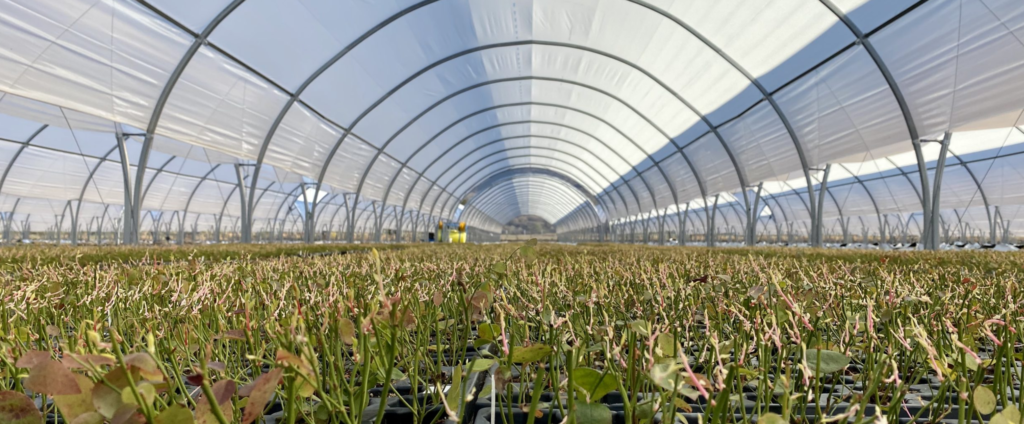 The use of drones in the agricultural industry is booming. Soon the agricultural drone market is expected to grow from a $1.2 billion (USD) industry in 2019 to $4.8 billion by 2024. The overall agriculture, forestry, and fisheries sector contributed EUR 297.4 billion in Europe in 2019. (with a CAGR of -0.3% for the period 2019-2024)
Information collected by drones on farms is often used to better inform agronomic decisions. They are part of a system generally referred to as "precision agriculture." In this way, the RFID drone allows farmers to monitor their farms as they grow so that any issues can be addressed quickly enough to optimize plant health and limit artificial inputs. Farmers' main concerns are managing climate risks, crop protection products, inputs, and regulations.  Their actions on agricultural processes have a triple positive impact: economic, ecological and societal.
The objective of the RFID drone is to respond to the major challenges of agriculture: optimizing the use of renewable resources, reducing soil pollution, reducing costs and improving productivity through rapid and automatic data collection.
2nd case of RFID drone applications: the inventory of chemical components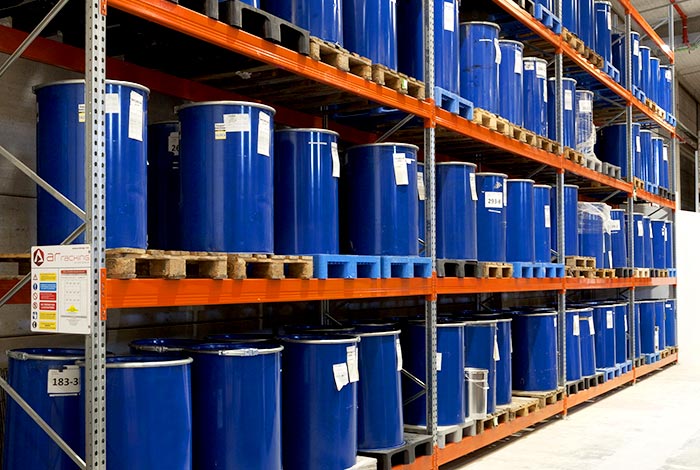 France is a major player in the global chemical industry, ranking second in Europe and seventh among the world's chemical producing countries. The French chemical market represents 71.2 billion euros in sales, which makes it a major opportunity for the UAV industry. The inventory of chemical components is, as in other sectors, a time-consuming task with a large amount of data to capture. It is also a task that consumes resources and is not without risk for the operators. Indeed, sometimes, gases can be flammable or harmful and the use of a robot to act in close proximity reduces the risks for humans. Today, there are passive RFID tags that are used as seals. They are destroyed if a container is damaged, a way to collect quantity information, but also safety information.
The RFID drone represents an alternative not only for manual inventory but also for other associated risks.
3rd case of drone applications: Inspection and monitoring of solar parks (solar power plants)
The renewable energy market represents an opportunity for RFID technology. 18.2 GW of solar power was supplied by the EU in 2020, 41.1 GW by 2023 and more than 300 solar stations in Europe.  Unmanned management is the trend in the solar park. Indeed the inspection and monitoring of solar panels is very time consuming. Visual observation drones are already in use and are being developed, but new uses for measuring the status of the solar park are now possible. The RFID drone proves to be a very efficient tool that allows to gain in productivity, to limit the risks and especially to anticipate the technical problems that could occur thanks to the RFID tags that can be present on the solar panels. It would allow to collect information of structure, state and to anticipate maintenance operations while maintaining a high level of energy productivity.
And you, what is your use case ?